At Bort Insurance Services, we exceed expectations.
A culture of doing the right things.
Anyone can promise great service, but not everyone can deliver it. At Bort Insurance Services, we've built a culture around doing the right things. But don't just take our word for it. Read these client testimonials to see exactly what we mean.
"Bort Insurance Services is great to work with. They have friendly and knowledgeable staff."

Krista S.
"Bort Insurance Services is very knowledgeable and professional!"

Rachael M.
"Great customer service! Been with them for many years and it's been a pleasure."

Renee L.
"Bort Insurance Services is a wonderful place to be insured. They have great rates and awesome staff!"

Jessica H.
"Bort Insurance Services is great to work with! We have been with them for over 30 years! Thank you, Dennis and staff! They are always helpful and friendly."

Tami M.
"Dan Rupp is a great agent, always friendly, and very helpful. Bort Insurance is a great place with great people always there to help!"

Nick J.
"My agent, Joe, took the time to find the policy that best fits me. I drilled him with questions for a grueling two hours, and he did not mind the least, answered everything I had asked. Extremely happy with my ending results! I have better coverage than I had; I am saving over $60 a month! I highly recommend giving Joe with Bort Insurance a call."

Brandon F.
"Dan Rupp went above and beyond to get me the best business coverage for my specific needs. He took the time to evaluate my business and explained everything in layman's terms for me. Super happy to be doing business with someone who cares."

Mark S.
"Excellent! Very helpful and knowledgeable agency! I highly recommend these guys!"

Clair S.
"They really helped me understand everything in detail. I received a way better deal than with State Farm. No more overcharging for me!"

Marianne B.
"I'm a young small business owner who is just getting started. I worked with Dennis to get the right to insure for my business. He was super attentive. Not only did he make sure my plan would cover my needs, but he also explained to me what the purpose of certain features were, and gave examples of how they could be applied in real-life scenarios. I feel incredibly confident in my decision to get insured through them."

Holly G.
"Such a great experience. Joe was very detailed and diligent in making sure I had the correct coverages. I felt very comfortable and was able to ask plenty of questions, and Joe was happy and prepared to provide all of the answers. I ended up paying less while getting more coverages for my buck through ERIE! Bort Insurance has a beautiful office, and they are prepared to accommodate all of your insurance needs!"

Sydne K.
"I was going through Geico at the time and decided to search around for cheaper quotes. I was paying a lot just for liability through Geico, and I found Erie Insurance. I called them asked for a quote and got insurance for much cheaper then I was paying beforehand! They were quick, nice, and conveniently could do almost all of it over the phone! If anyone is looking for cheaper insurance with super nice and understanding employees, Erie Insurance is the way to go!"

Avianna D.
"I have rarely shopped at or worked with any company as friendly, helpful, and responsive as this. I received multiple emails and calls from the employees there trying to resolve my issue and get me taken care of within the same morning. I haven't found cheaper insurance anywhere."

Andrew C.
"I have dealt with this insurance company for over 25 years and I have had the best service ever! They are prompt, courteous, and go out of their way to help with any questions or problems, even on the weekend! I highly recommend Bort Insurance to everyone I know."

Karen F.
"Bort Insurance helped me take care of my recent claim process, home insurance, and life insurance! I would highly recommend Dennis Bort and his team at Bort Insurance for all of your insurance needs! Their service is above and beyond!"

Bat D.
"Working with Joe at Borth Insurance was a great experience. He was accommodating and friendly!"

Alicia F.
"Dan Rupp is the best and is always there and always helps."

Nancy P.
"Very responsive and helpful. They have the patience for my numerous detailed questions. Thanks for a friendly and helpful experience!"

Brian H.
"I really appreciate the attention to detail with my claim."

Brian S.
"All around great experience! I worked with Joe, and he was extremely helpful during the entire process. He answered all my questions honestly and straightforwardly, as well as was very knowledgeable. I cannot say enough good things about this company! Not to mention they even saved my money! Thank you for the enjoyable experience!"

Kelly M.
"Jodi Cox was very helpful this morning. Fantastic customer service! Thank you. 😊"

Gina K.
"Very professional, and they look to help others save and get the quality of insurance. Great personalities, I highly recommend this office and all that work there to help. 😃"

Lisa D.
"Dan Rupp from Bort Insurance Services goes above and beyond his job for his customers. I highly recommend Dan and Bort Insurance Services for all your insurance needs."

Jason S.
"Talk to Daniel Rupp for everything you need to be insured. Will help you find a great price."

Barry L.
"Joe is a great asset to Bort Insurance! He made our transition from another carrier smooth, and went above and beyond to ensure that he was thorough, kind, and quick with his responses! He saved us money with the same coverages we had with our old carrier. I highly recommend Bort Insurance Services."

Molly R.
"Agent Dan is very responsive and professional. The agency office is warm and welcoming. While going through paperwork, it was ensured everything was understood and was explained well. A quick and painless process."

Emily B.
"I would recommend going to see Dan Rupp. He is an awesome guy always there to help someone out!"

Krishelle H.
"Very fast turnaround and great service."

Jason F.
"A great place to go for car, home, and renters insurance."

Donna L.
"Very helpful in finding the best prices for me. Also, very quick to respond with any questions you may have."

Jacob M.
"Dennis Bort has been extremely helpful with my first experience buying homeowner's insurance, as well as saving me money by switching my auto as well! Very responsive!"

Kayla K.
"Dan Rupp is the best. Saved us a ton of money and gets back to you fast. We can't recommend him enough."

Vince B.
"Great discounts on insurance."

Cherry C.
"Talk to Daniel Rupp for everything you need to be insured. He will help you find a great price."

Barry L.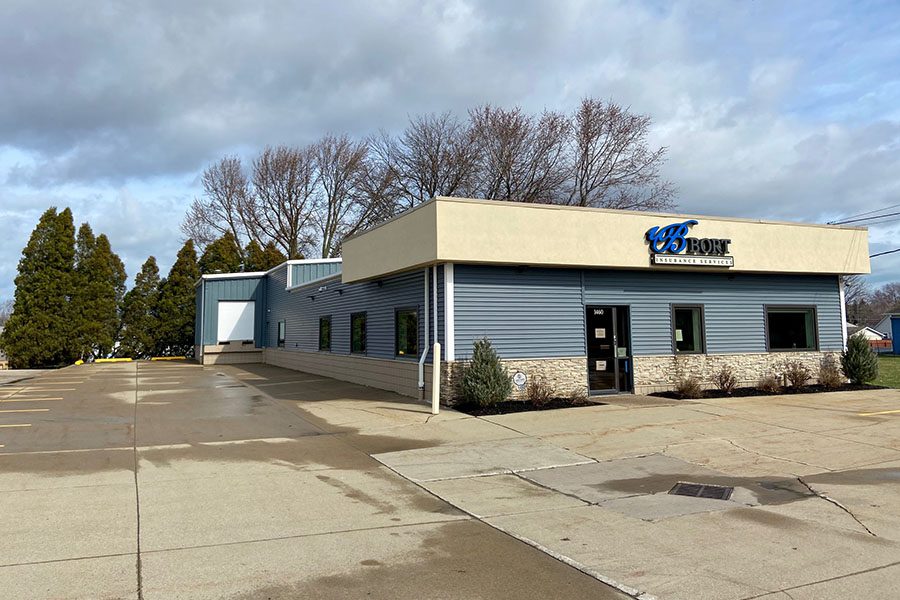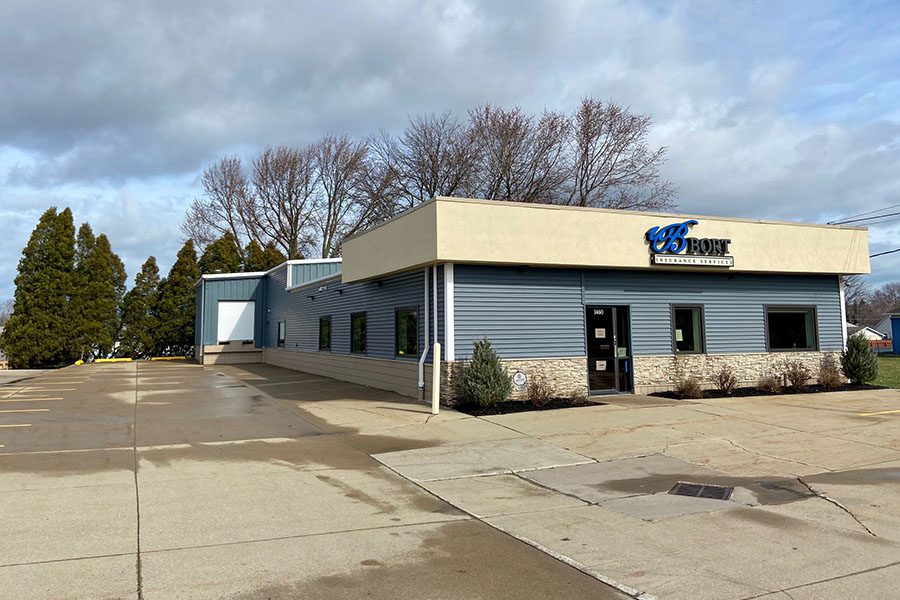 Get Started Today
As an independent agency, we are here to help you find the right coverage.
Get a Quote
  Request an Insurance Quote
As an independent agency, we are here to help you find the right coverage.
Get a Quote
It only takes a minute to get started.
Fill out the form, we'll be in touch.

Go over your options with an agent.

Get the coverage you need.
Would you rather discuss this in person? Get in touch with an agent today!